JHAs
Identify the danger of specific tasks and eliminate risk of injuries
Job Hazard Analysis statements (JHAs) allows you to mitigate safety risks by reviewing work procedures and ensuring all workers have been properly trained prior to commencement of the specific task.
HammerTech enables fully digital JHA management, from contractor submission, to approval, to worker sign-on.
Features
Fully digital JHA management and workflow system from contractor submission, to approval, to worker sign-on
Capture worker signatures digitally via SMS or through the HammerTech system
Version Control (records all changes to the document). All previous revisions and associated signatures are readily available for auditing purposes
Automatic SMS / Email updates to personnel when JHAs are updated
Ability for subcontractors to submit JHAs online for approval
Benefits
Ability to digitally store & remotely retrieve project JHAs
JHAs are accessible on any device with internet connection
JHAs link to other relevant project safety records (i.e. workers signed on, associated equipment, permits and SDSs)
Robust automatic audit trails for all JHA submissions, approvals, changes and sign-ons.
Contractors submit their own JHAs through HammerTech for review and approval in line with your review process
Dashboards that flag workers on site who haven't signed off on their JHAs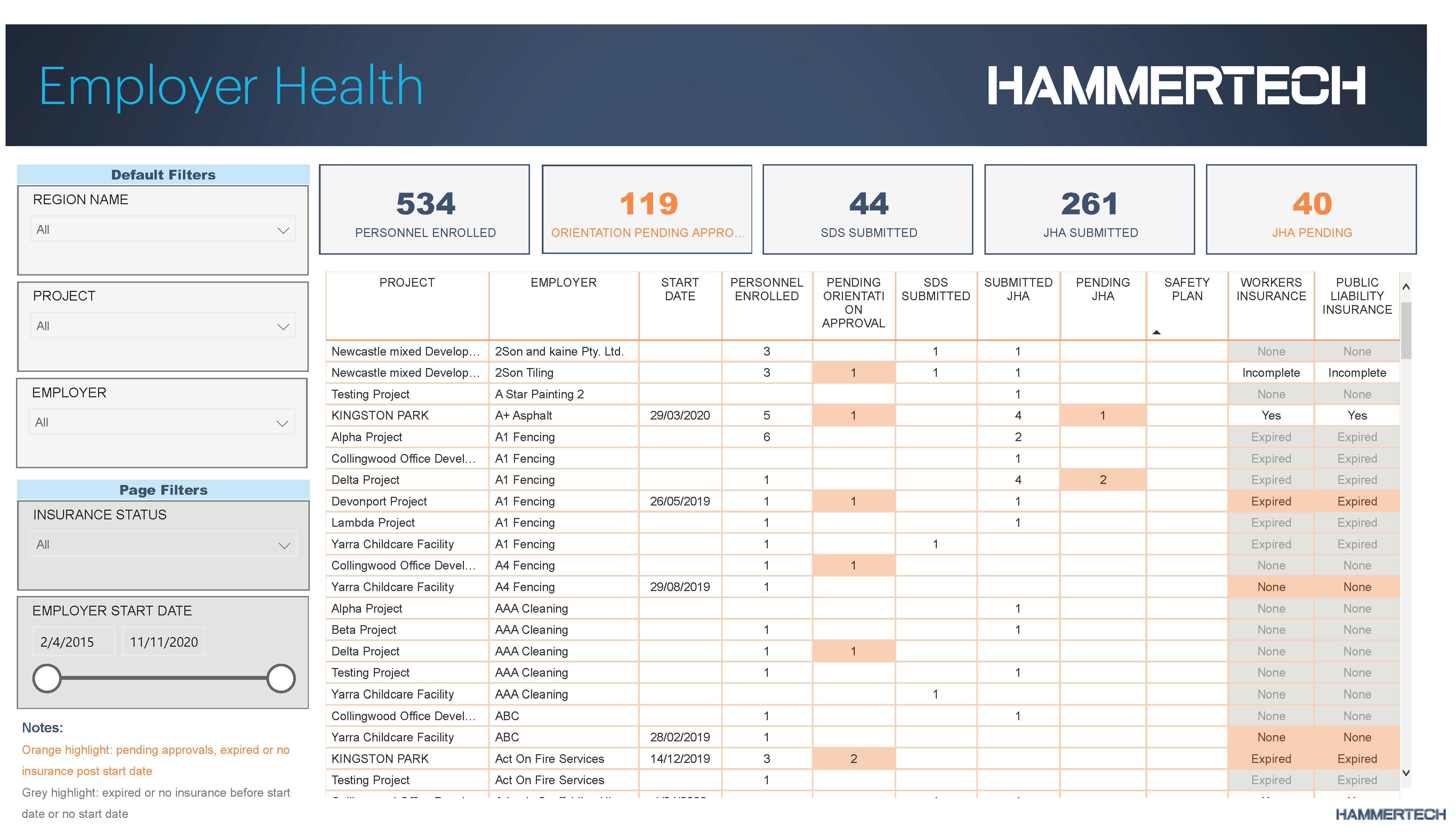 Power up your
data
Plug into Power BI and easily create actionable insights
With HammerTech's system you can harness hundreds of data points that center on the worker, giving a 360-degree view of your field operations.
Understand your leading indicators
Monitor your mid-stream indicators
Develop actionable business reporting that leaders can use to reduce business risks
One platform. Everything safety you need to operate with excellence
Manage pre-construction, quality, safety and job site operations your way. Our customizable platform allows you to digitize your processes and design workflows that match the way your company operates.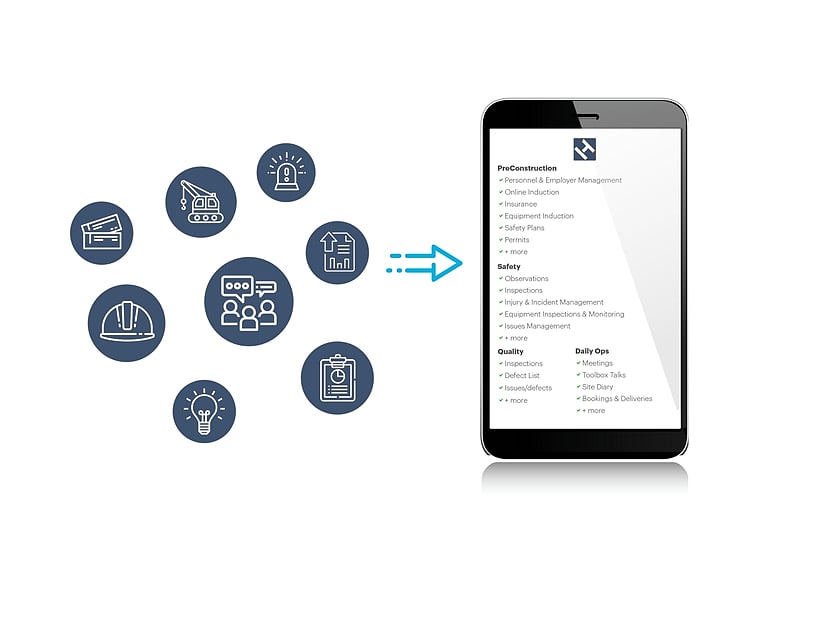 See inside the platform
Schedule a demo today and learn how HammerTech can help with your onsite safety requirements.
You're in good company
Join leading builders who put safety at the heart of their operations