Personnel Management
Know who is on site, and what their licenses and certifications are (and if they're current).
The free Subcontractor portal allows for on-site and office representatives to manage their team within HammerTech. Subcontractor representatives can perform a range of tasks including applying for permits, submitting JHAs, raising safety observations, managing site diary, updating company insurances and personnel information, and so much more.
Features
Contractors only need to provide company details and insurances once
Workers only need to complete full orientation once
Contractors have their own dashboard flagging action required on their part and compliance issues
Benefits
Access to all projects the contractor works on with the General Contractor is central
Contractors can submit their own information as required (are not required to go through General Contractor to upload into HammerTech) e.g. JHAs, permit applications, equipment enrollments, worker orientations, SDSs, etc.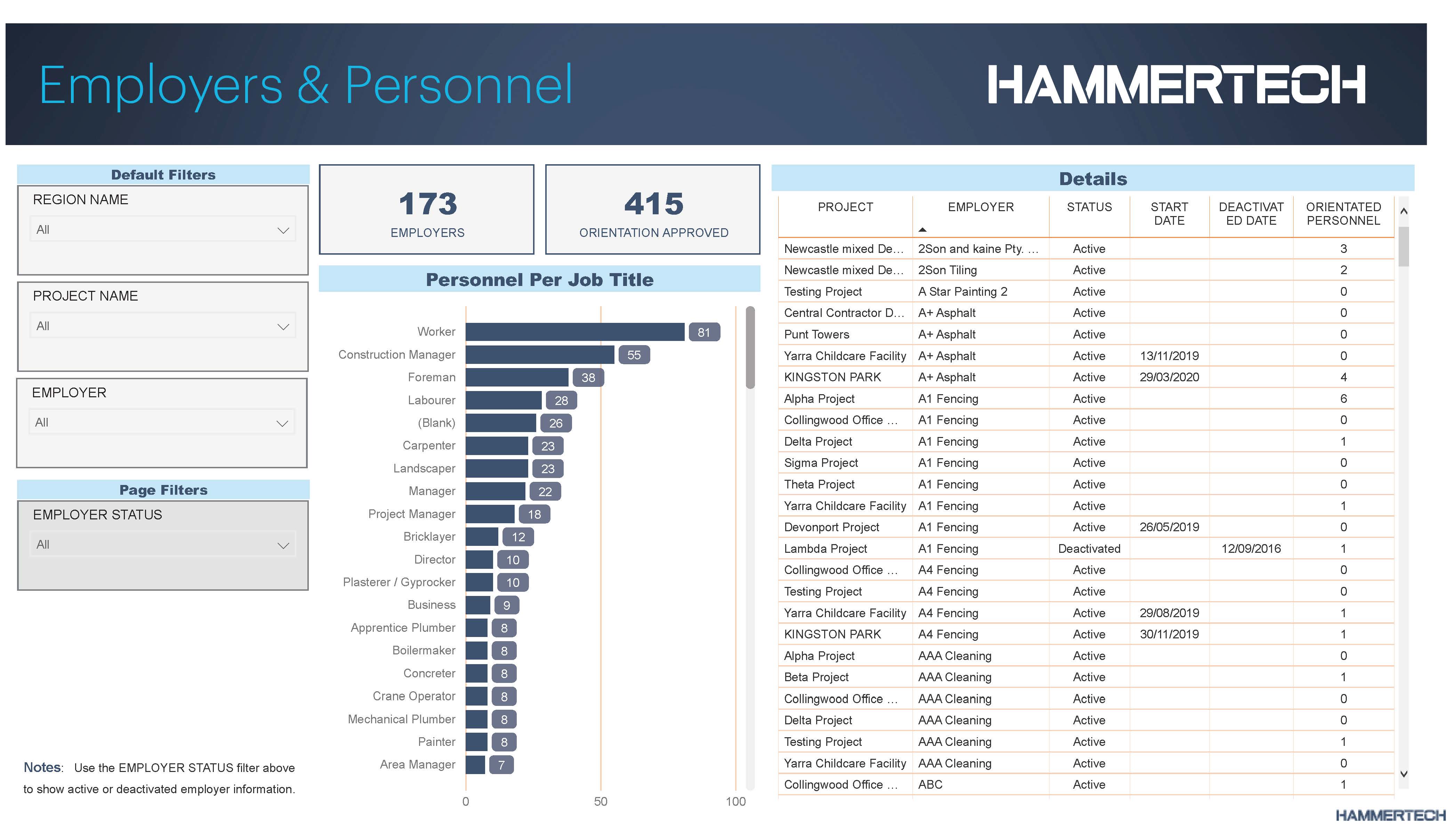 Power up your
data
Plug into Power BI and easily create actionable insights
With HammerTech's system you can harness hundreds of data points that center on the worker, giving a 360-degree view of your field operations.
Understand your leading indicators
Monitor your mid-stream indicators
Develop actionable business reporting that leaders can use to reduce business risks
One platform. Everything safety you need to operate with excellence
Manage pre-construction, quality, safety and job site operations your way. Our customizable platform allows you to digitize your processes and design workflows that match the way your company operates.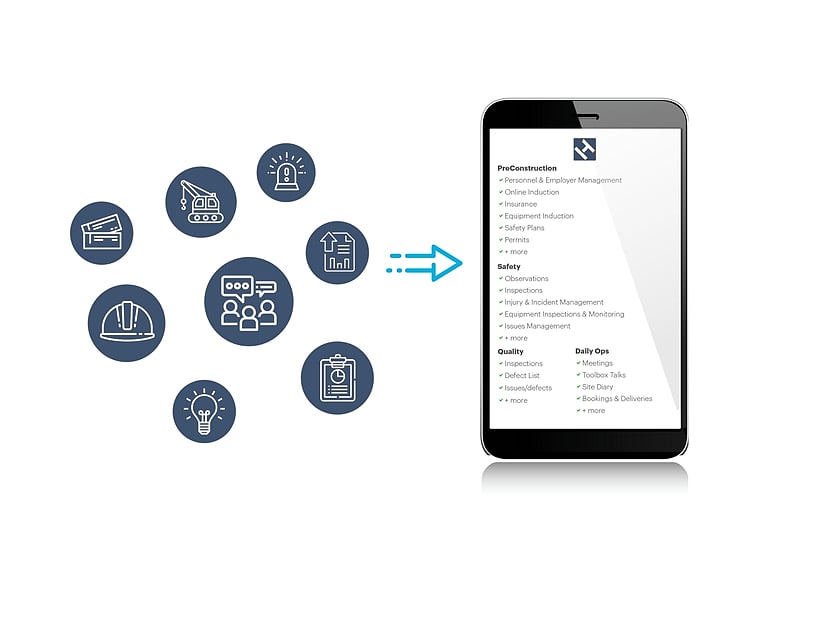 See inside the platform
Schedule a demo today and learn how HammerTech can help with your onsite safety requirements.
You're in good company
Join leading builders who put safety at the heart of their operations