Permits and Bookings
Make sure everyone is where they should (and should not) be.
Issue permits to work and manage contractor applications through centralized project permit registers; including hot works, working at heights, confined space, etc. Bookings allows for the scheduling of designated zones for deliveries, crane work, etc. Site management can configure work zones, which can be booked for use by subcontractors. Prestart and finish checklists can be created for each permit type, and inspections done while the permit is active will automatically be associated to the permit for seamless record-keeping.
Features
Configure work zones and control maximum work periods and exclusive work areas / drop zones.
HammerTech prompts contractors and site teams to complete relevant pre-start and close-out checks, and ongoing monitoring can be conducted against active permits for seamless record-keeping.
HammerTech automatically generates project permit registers based on all permit activity and history.
Benefits
Contractors can apply for permits prior to work commencing. All permit applications are reviewed by the builder and HammerTech automatically notifies applicants of the approval status.
Establish work zones on projects to control areas that are approved to work in, drop/exclusion zones and maximum permit timeframes.
Keep track of works taking place through live dashboards, interactive sitemaps and daily permit boards.
Replicate your full permit workflow: from permit application, to approval, to commencement with pre-start checklists, ongoing monitoring and close-out.
Track contractor booking applications, including deliveries and crane lifts in central bookings register.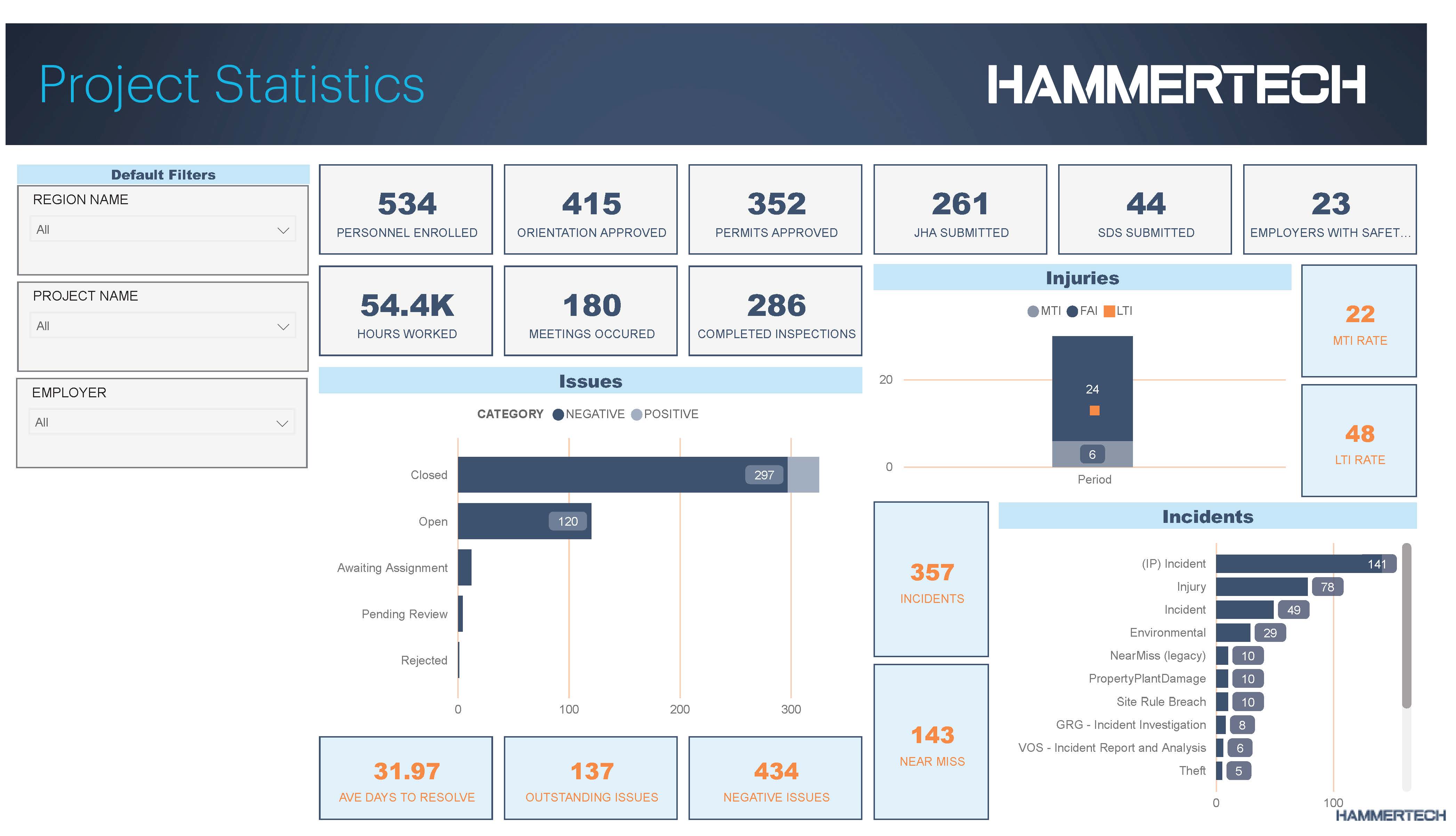 Power up your
data
Plug into Power BI and easily create actionable insights
With HammerTech's system you can harness hundreds of data points that center on the worker, giving a 360-degree view of your field operations.
Understand your leading indicators
Monitor your mid-stream indicators
Develop actionable business reporting that leaders can use to reduce business risks
One platform. Everything safety you need to operate with excellence
Manage pre-construction, quality, safety and job site operations your way. Our customizable platform allows you to digitize your processes and design workflows that match the way your company operates.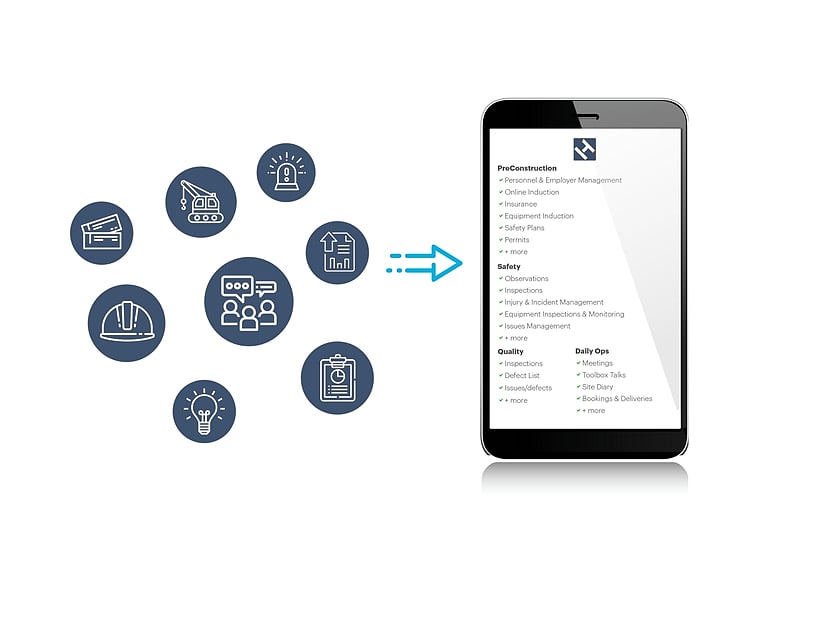 See inside the platform
Schedule a demo today and learn how HammerTech can help with your onsite safety requirements.
You're in good company
Join leading builders who put safety at the heart of their operations