Injury and Incident Management
Record any incidents and work to make sure they don't happen again.
Record Injuries & Incidents within one centralized database with photographs, attachments and customizable fields. Document findings at any point in the investigation and easily share your findings with team members. HammerTech automatically calculates hours worked without LTI's/MTI's and generated reporting shows metrics for types and extent of incidents and injuries to help inform improved practises.
Features
Record and manage Injuries and Incidents, including Near Misses
Injury reporting in accordance with AS1885.1
Detailed reporting, enabling analysis of data trends


Benefits
Improved record management.
Version control assists with audit process.
Link injuries to incidents, corrective/preventative actions to incidents and injuries to workers.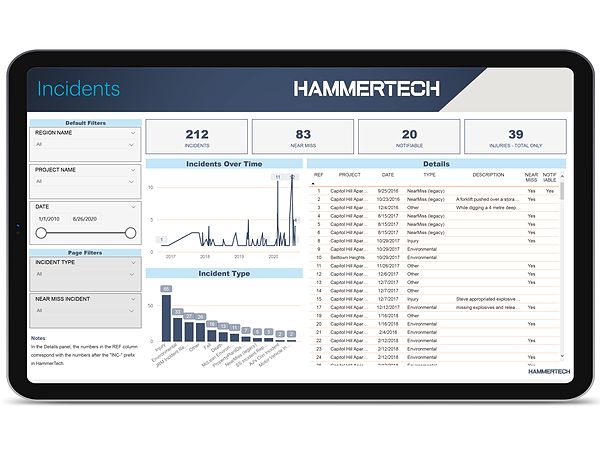 Power up your
data
Plug into Power BI and easily create actionable insights
With HammerTech's system you can harness hundreds of data points that center on the worker, giving a 360-degree view of your field operations.
Understand your leading indicators
Monitor your mid-stream indicators
Develop actionable business reporting that leaders can use to reduce business risks
One platform. Everything safety you need to operate with excellence
Manage pre-construction, quality, safety and job site operations your way. Our customizable platform allows you to digitize your processes and design workflows that match the way your company operates.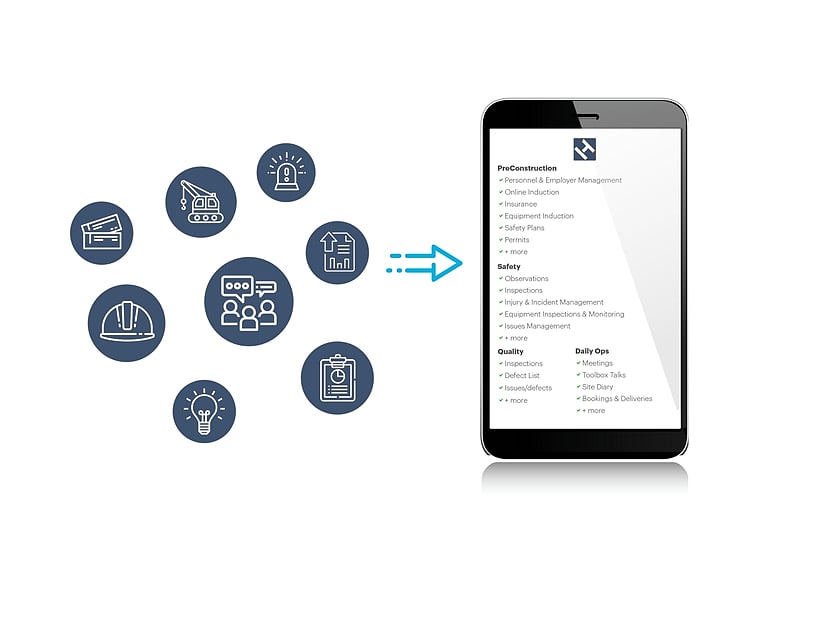 See inside the platform
Schedule a demo today and learn how HammerTech can help with your onsite safety requirements.
You're in good company
Join leading builders who put safety at the heart of their operations