Online Enrollments & Orientations
Make day one faster.
Orientations have never been simpler
With HammerTech, online orientation is a simple, effective way to capture employer and personnel information before workers get to site. Save time through reduced paperwork and administration making day on less about paperwork and more about the project.
Why

orientations

with HammerTech give general contractors an advantage
1. Enroll
Make day one faster and know your workers have understood your company orientation and safety requirements.
Orientations are self-guided

, available in any language and

with test questions

that

can be

completed

in advance of arriving at site

.

This gives

you time back to invest in face

-

to

-

face

and tailored

project specific briefing

s

to support previous experience and more

.

Gone are the headaches associated with

tracking certificates, licenses, demographic information

– all are securely stored a

nd moves with the workers from project to project

in HammerTech

.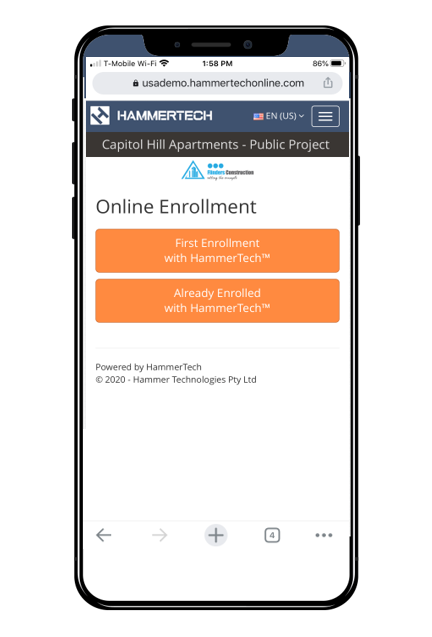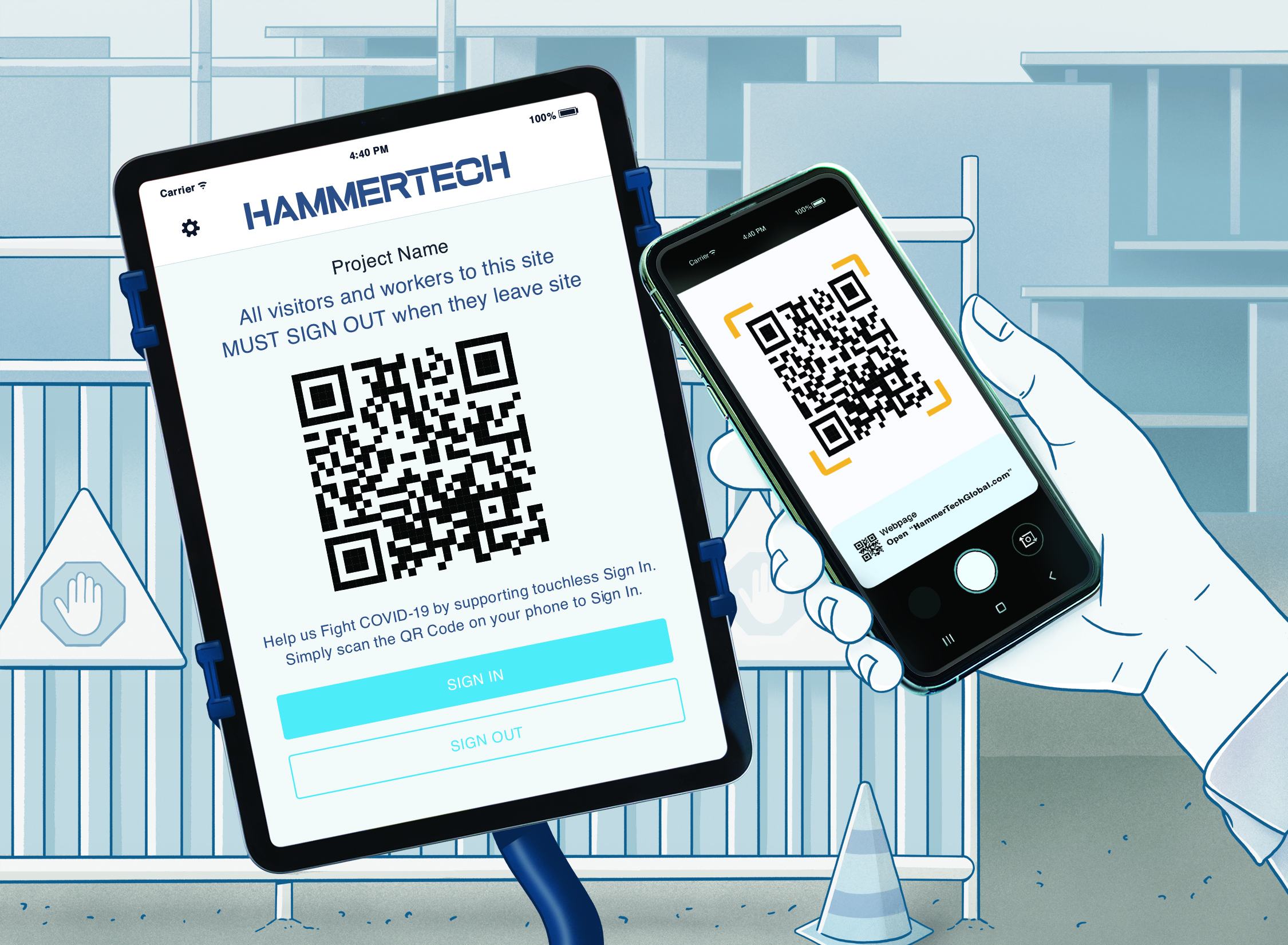 2. Sign-In
Quick touchless sign-in for all workers using their own device, tablets or QR code and more for secure site access.
Use the

custom

questionnaire

s and

declarations

like health questions to reduce COVID risk

and meet site specific requirements

.

Integrate with HT sign-in App and other site hardware like turnstiles

for

more

accurate

labor

hours

that you can view

by worker and trade partner.
3. Attribute
Unlike most other orientation tools, HammerTech doesn't stop at sign-on, we connect workers and their profiles to the processes and information they need to do their job.
For example, when your teams host a

tool-box

talks, the meeting and reference materials like JHA's and SDS's are connected to the

worker

profile

and

workers sign

to confirm

attendance.

They can access this information through their profile which

better equips

them to do

their work

and

you

have

insight and records into the who, what and when needed to effectively reduce and manage risk.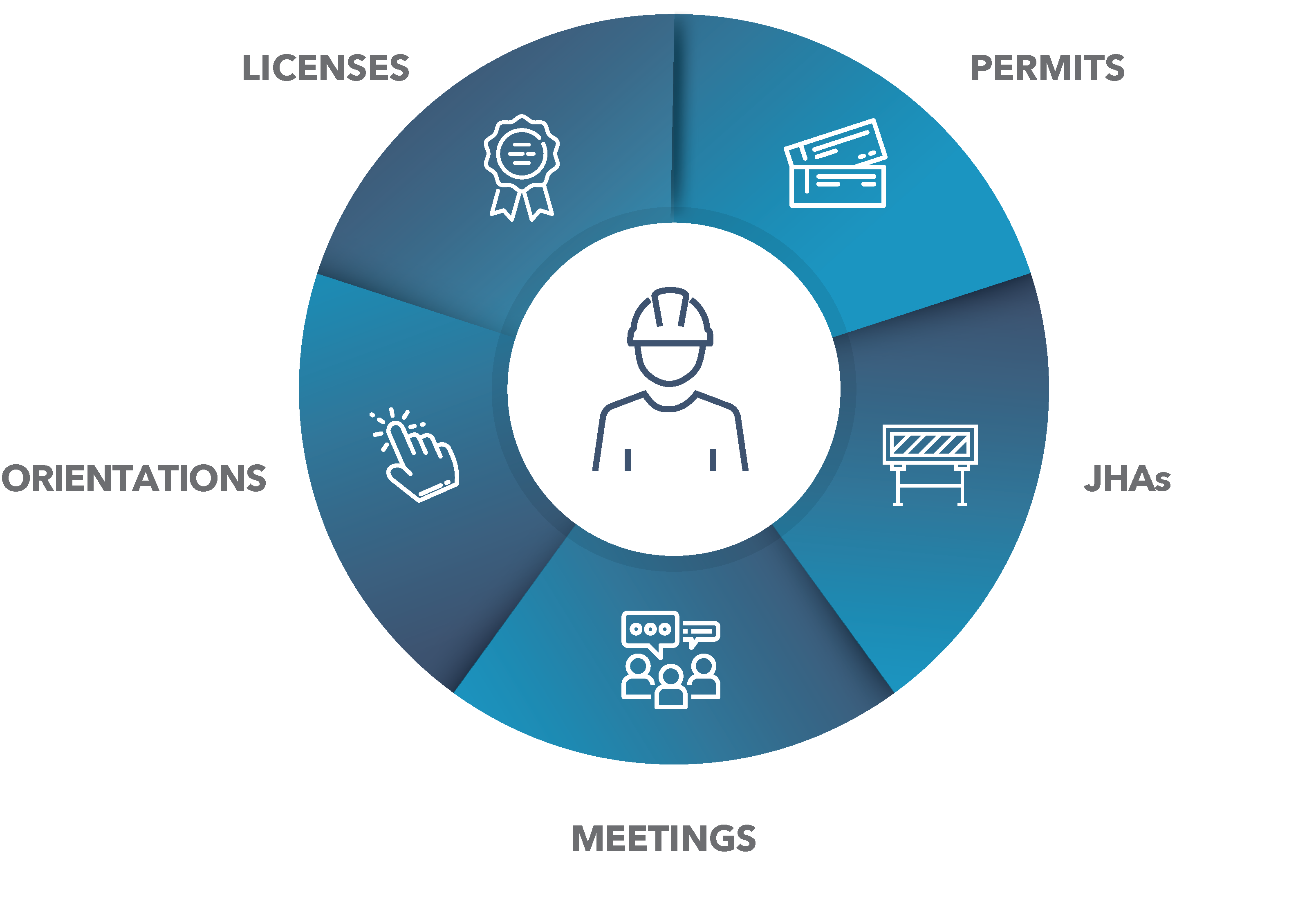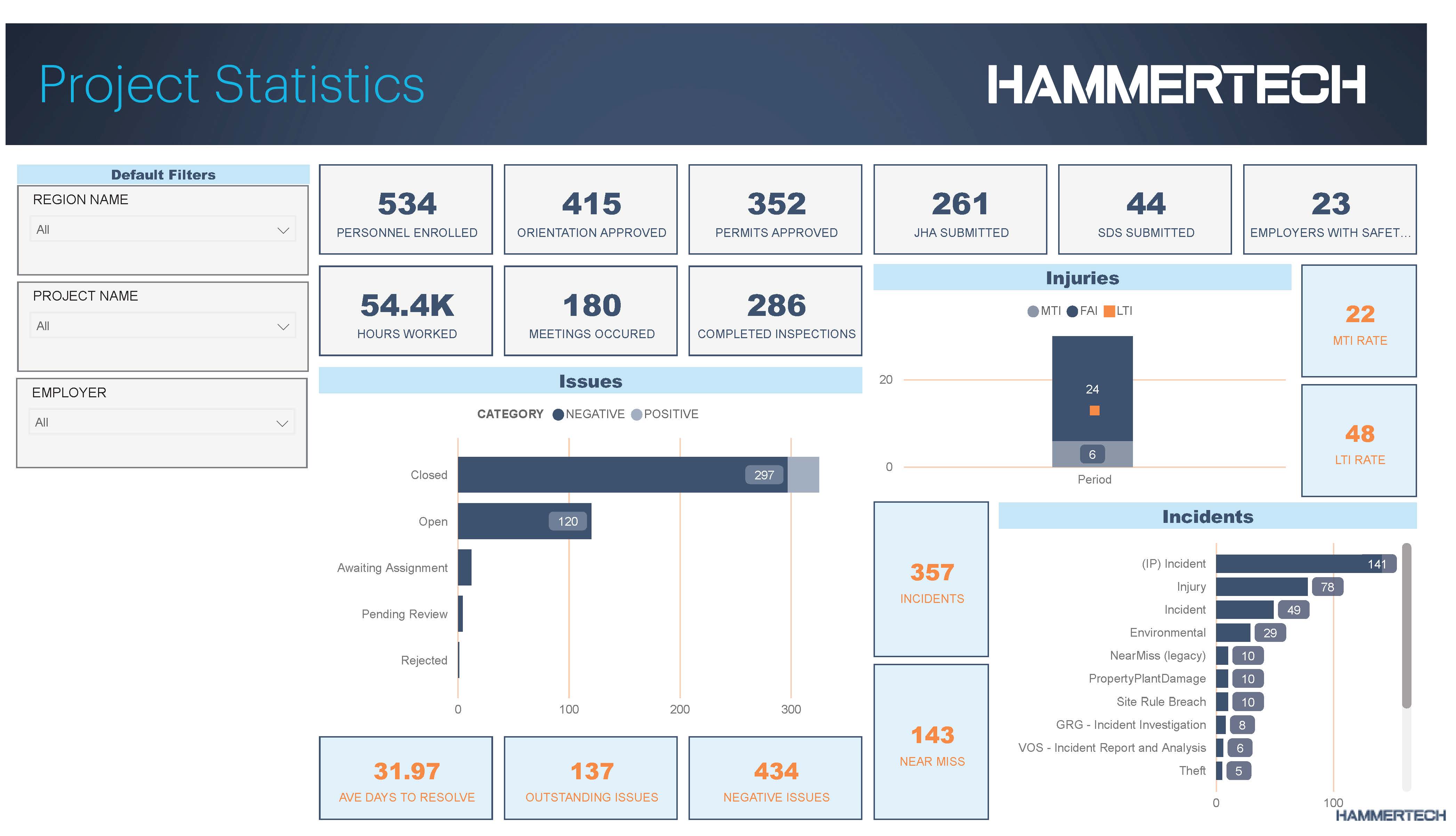 Rich data flowing into
Power BI
Immediately access the thousands of data points available from the HammerTech system with the reports we provide you. Use BI to track orientation related activity to ensure you're keeping teams safe including:
Personnel enrolled

Orientations approved

Training and Qualifications

Submittals

like:

safety plans, SDS's and JHA's

And more!
Easy registrations at the click of a button
Online enrollments means workers complete their own profile including license information, reportable worker questions, and required personnel information before they arrive on site. Meaning site teams have everything the need to get to work faster, and won't waste time delivering orientations, scanning licenses etc. Online enrollments is enhanced by SMS and email verification processes.
Features
Personnel enrollment including qualifications and licences and online orientation
Verification of mobile and email decreases the chance of fraud occurring
Reviewing information with the worker when conducting site onboarding still allows for face-to-face identification with team members
Ability to create company, region, project, role or trade specialty specific online orientations that can be customized to meet business requirements
PowerPoint presentation uploads and single or multiple video uploads
Orientation questionnaires
Set and automatically track orientation timeline (i.e. annually)
Online orientations support several types of media including videos and slides, allow each project or region to ask review questions, and include a pass rate and attempt limit for each worker.
Benefits
Personnel details captured and online orientation completed prior to arriving on site
Quick verification that an individual has been orientated and has appropriate qualifications for tasks being undertaken
Avoid repetition of general orientation when workers move to a new project
Improve efficiency in onboarding that reduces downtime
Built in questions test the worker's retention rate and allows for retesting if the worker does not pass
Built-in security ensures the worker is completing their own orientation
One platform. Everything safety you need to operate with excellence
Manage pre-construction, quality, safety and job site operations your way. Our customizable platform allows you to digitize your processes and design workflows that match the way your company operates.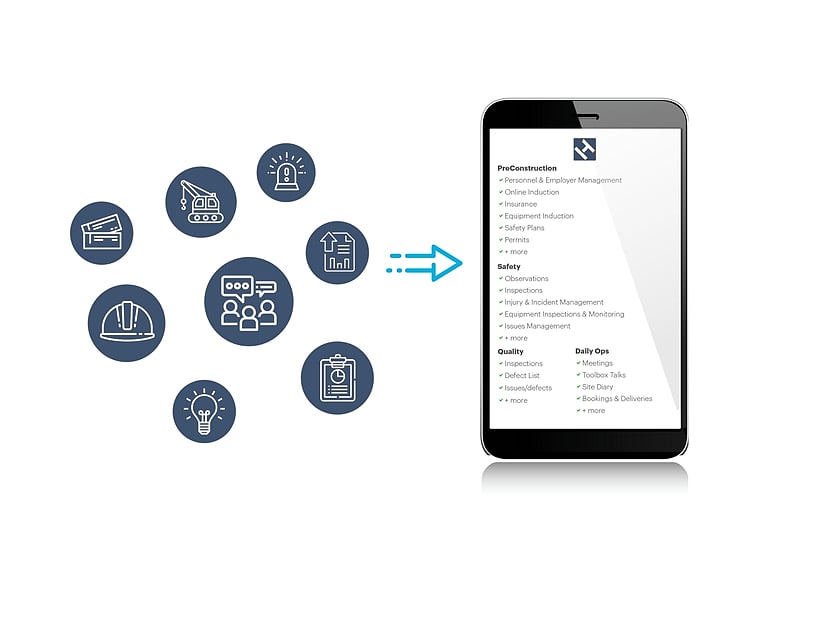 See inside the platform
Schedule a demo today and learn how HammerTech can help with your onsite safety requirements.
You're in good company
Join leading builders who put safety at the heart of their operations