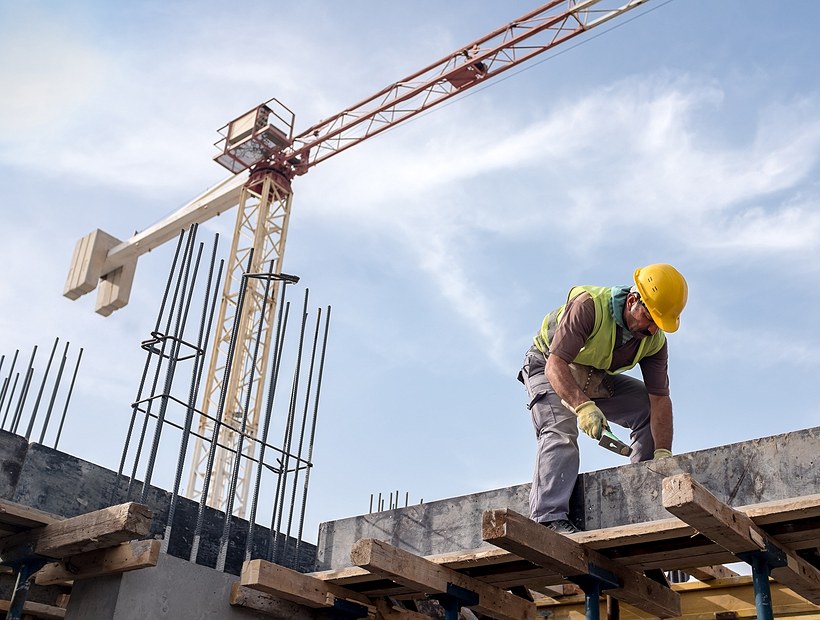 Touchless Enrollment and Orientation
You can reduce health risks using touchless practices.
Workers complete online orientations off-site on their own devices. SMS orientations and JHAs to workers for sign-off on their own devices when they arrive to site for approval to work.
Touchless Sign-In/Sign-Out
Keep teams safe and reduce potential virus transmission.
HammerTech allows you to utilise QR codes across your sites to allow workers to sign in and out of jobs. Incorporate sign-in checklists and declarations, with automatic notifications going to site teams when workers present to site with non-compliant sign-ins.
Touchless Meetings
Hold virtual meetings and reduce potential virus transmission
Conduct pre-start and toolbox talk meetings without the need for shared pens or paper. HammerTech generates QR codes for all meetings which workers can scan to sign their attendance.
If you're looking to reduce the number of people at each meeting, push meetings out to contractor foreman through HammerTech for them to deliver to their own workers.
Contact Tracing
Contract tracing is key to slowing the spread of COVID-19 and helps keep workers, their families, the job-site, and communities safe.
By recording touch points for workers on site (i.e. site sign-in's, meeting sign-on's, permits worked on, etc.) HammerTech can assist in identifying people who came into contact with someone who received a positive COVID-19 test result, based on a certain date and location.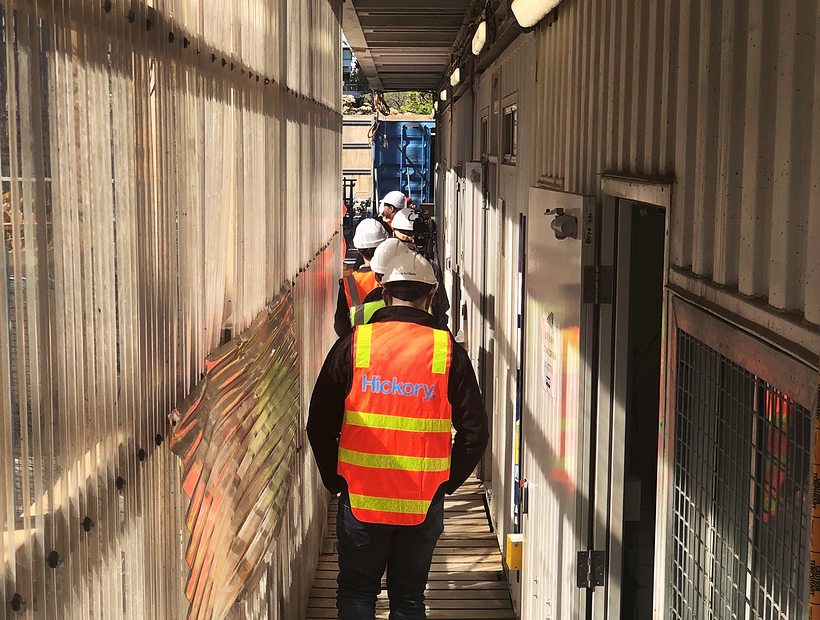 COVID Management
Easily keep up with changing COVID regulations with HammerTech's touchless technology, online enrollments and orientations, COVID checklists, and contact tracing.
"It is an all-in-one, do it all program that has allowed us to increase our efficiency and eliminate paperwork. The program has allowed us to be flexible through COVID-19 and implement several new initiatives to pilot at both a project and program level. The data and analytics that come out of the system are awesome, and completely customizable based on what you are looking for."
-Paul Duke, Safety Director, Holder Construction
One platform. Everything safety you need to operate with excellence
Manage pre-construction, quality, safety and job site operations your way. Our customizable platform allows you to digitize your processes and design workflows that match the way your company operates.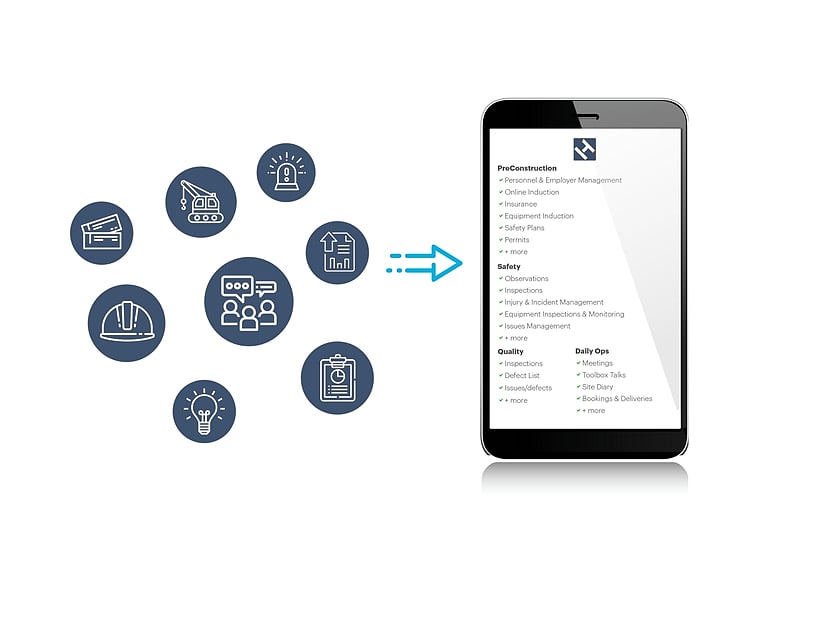 See inside the platform
Schedule a demo today and learn how HammerTech can help with your onsite safety requirements.
You're in good company
Join leading builders who put safety at the heart of their operations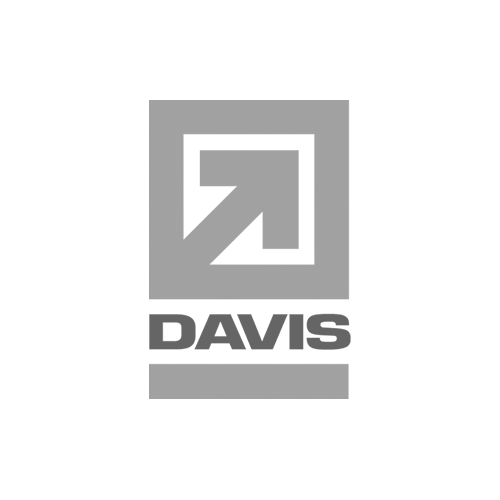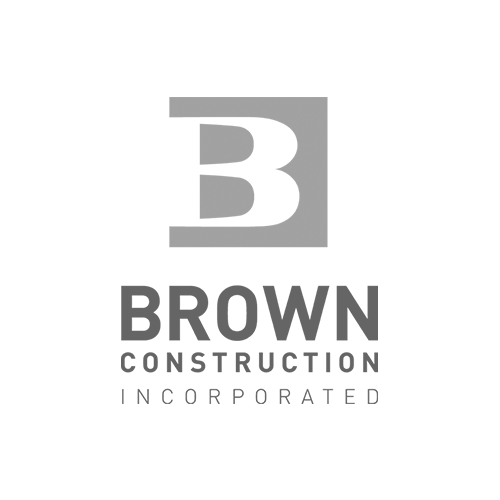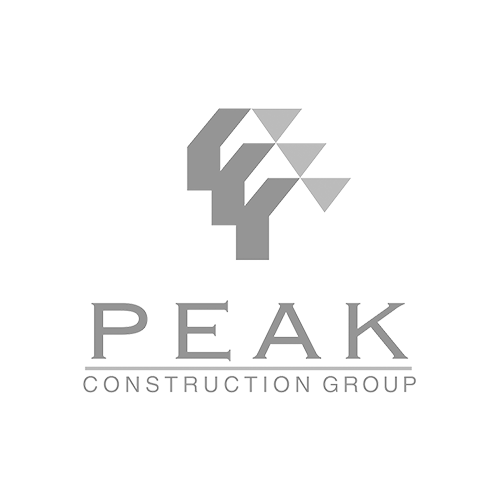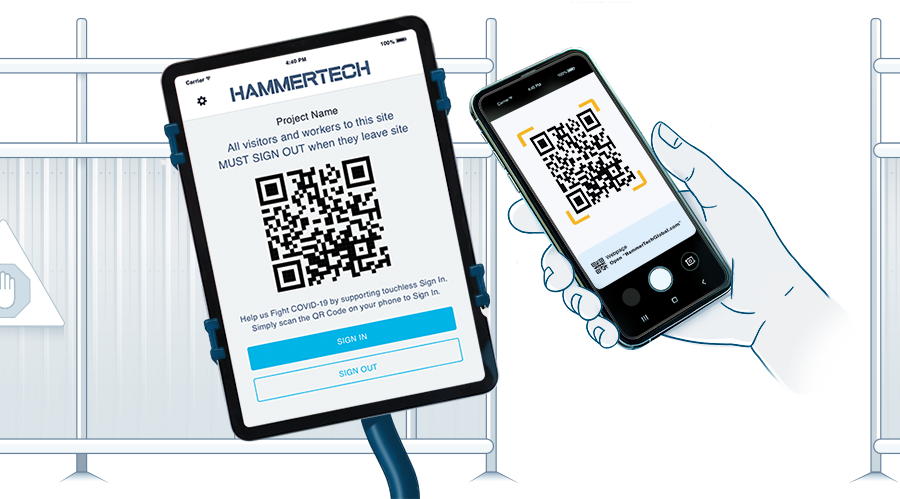 Video
COVID Video
Manage the changing COVID regulations easily with HammerTech! See what our software can do to help you keep teams (and their families) safe.
Watch This!