Meetings
Organize your daily pre-starts or toolbox talks they way you want
The Meetings module allows users to create project, or employer specific meetings with features like agendas, issue reporting, and attendance tracking. Workers can sign off on the meeting and receive a copy of the meeting to ensure all team members focus on the same daily goal.
Features
HammerTech automatically generates QR codes for every meeting, enabling touch-less sign on for attendees
All meeting attendance / sign on's link directly back to attendee induction profiles, providing a robust audit trail of meetings attended for every worker
HammerTech automatically generates registers based on meetings conducted.
Create and configure your own meeting types and forms, from pre-start and toolbox talks, to client meetings.
Benefits
Push meeting agendas out to contractor foreman for them to deliver to their workers directly through HammerTech.
Contractors can capture attendance signatures from their own workers.
Instantly push meeting minutes out to attendees to ensure all participants receive a record of everything discussed.
Raise and assign corrective actions and issues to responsible parties as meeting actions and outcomes.
Track issues directly through meeting forms or in the project Issues Register.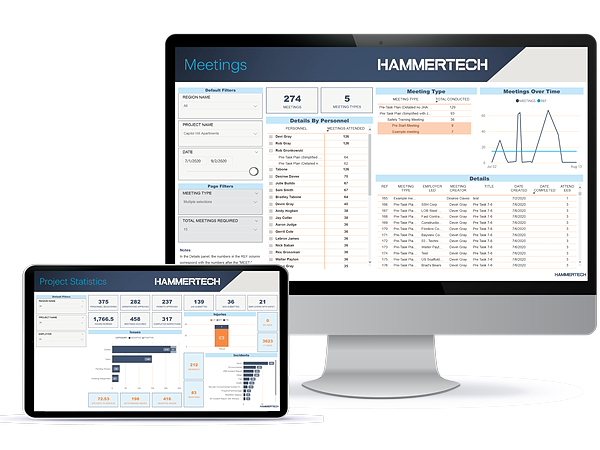 Power up your
data
Plug into Power BI and easily create actionable insights
With HammerTech's system you can harness hundreds of data points that center on the worker, giving a 360-degree view of your field operations.
Understand your leading indicators
Monitor your mid-stream indicators
Develop actionable business reporting that leaders can use to reduce business risks
One platform. Everything safety you need to operate with excellence
Manage pre-construction, quality, safety and job site operations your way. Our customizable platform allows you to digitize your processes and design workflows that match the way your company operates.
.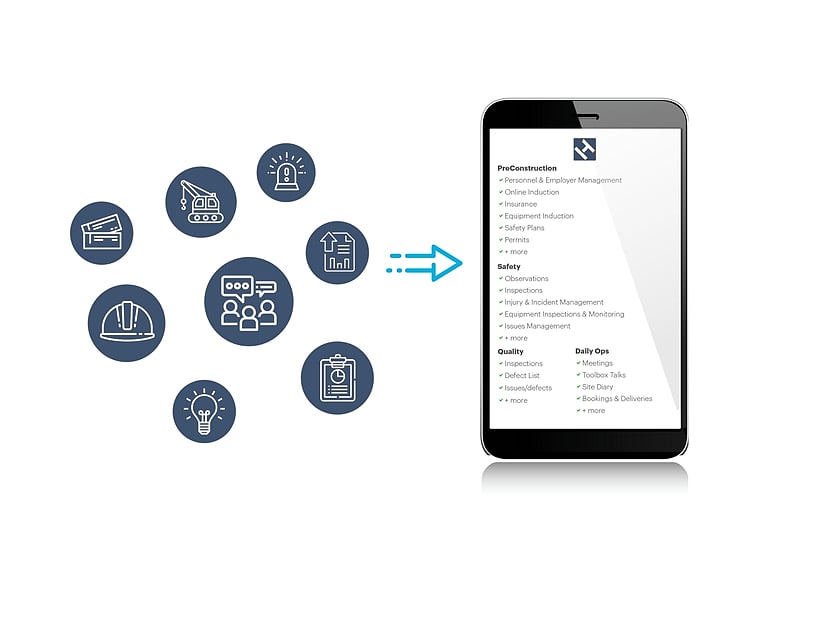 See inside the platform
Schedule a demo today and learn how HammerTech can help with your onsite safety requirements.
You're in good company
Join leading builders who put safety at the heart of their operations