Plant and Equipment Management
Make sure your equipment and users are safe and ready to work
Ensuring plant and equipment has been maintained and is fit for use is essential for the safety of operators and neighbouring workers. Keeping track of every piece of plant on a large site can be complicated. The Plant and Equipment module takes control of this process, making it simpler to monitor all plant and equipment on-site.
Features
Plant and equipment register that automatically updates as equipment comes to site.
Automatic notifications sent to management, site teams and subcontractors when plant & equipment require servicing.
Link equipment to relevant JHAs and authorised operators. HammerTech automatically verifies whether operators are appropriately licensed to operate equipment on site.
HammerTech generates QR codes for equipment which operators can scan to conduct pre-start or servicing checks.
Customize plant checklists / documentation requirements / photos of plant to ensure all required information is captured at orientation.
Benefits
No manual work required to update plant registers.
Better management of plant servicing, reducing the risk that plant is being operated outside of servicing dates.
Additional checks in addition to a plant inspection to ensure safe procedures are in place for use of the plant.
Records can be easily accessed on site. Searching for the plant sticker number results with the records of that piece of plant including relevant documentation, authorized operators, servicing and pre-start history.
Plant checklist forms can be customized to meet your specific requirements.
Automatic notifications when servicing is required or operator licenses are due to expire.
Centralized plant orientations - once equipment is orientated onto one site it can be transferred and tracked between all sites.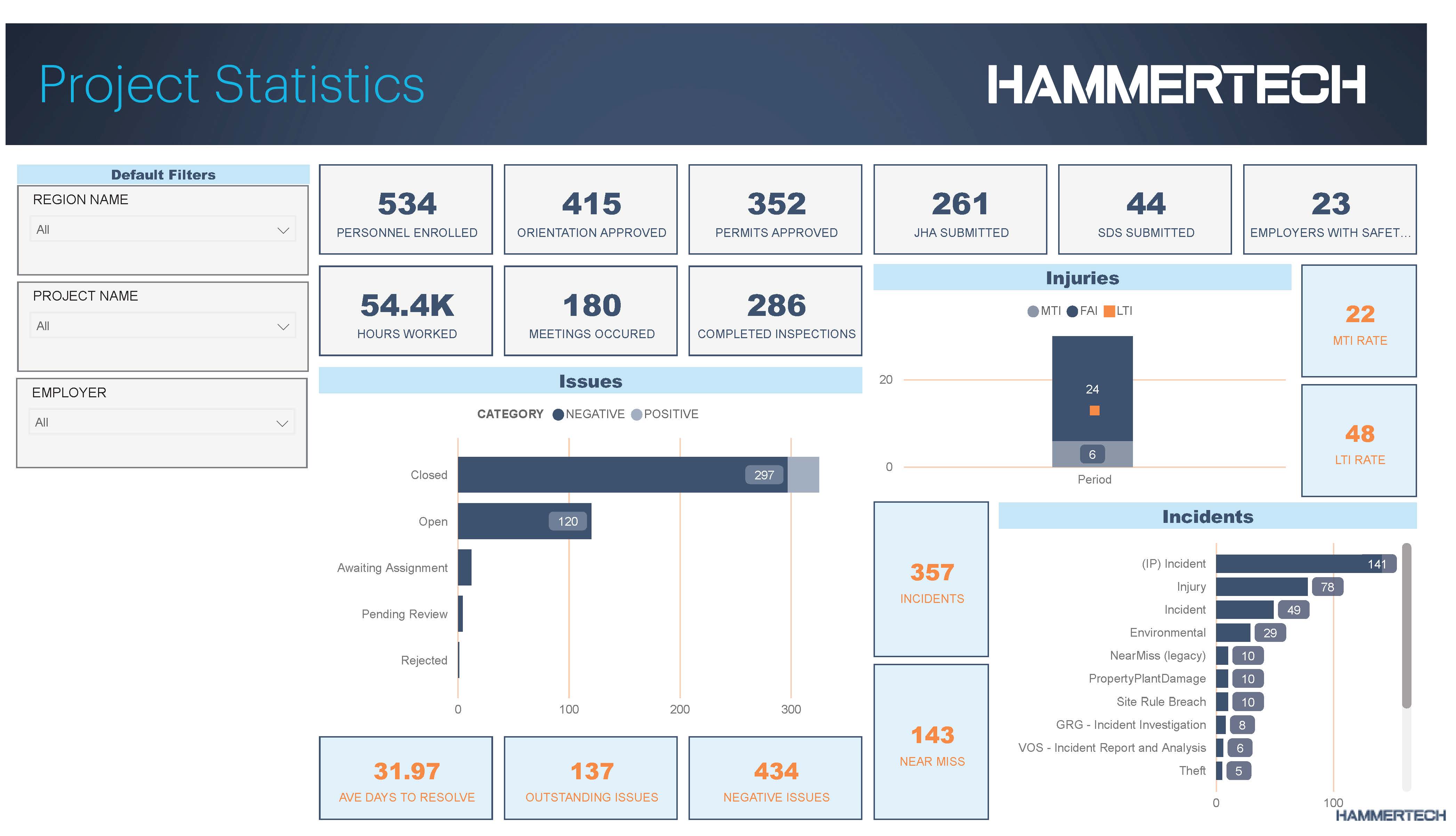 Power up your
data
Plug into Power BI and easily create actionable insights
With HammerTech's system you can harness hundreds of data points that center on the worker, giving a 360-degree view of your field operations.
Understand your leading indicators
Monitor your mid-stream indicators
Develop actionable business reporting that leaders can use to reduce business risks
One platform. Everything safety you need to operate with excellence
Manage pre-construction, quality, safety and job site operations your way. Our customizable platform allows you to digitize your processes and design workflows that match the way your company operates.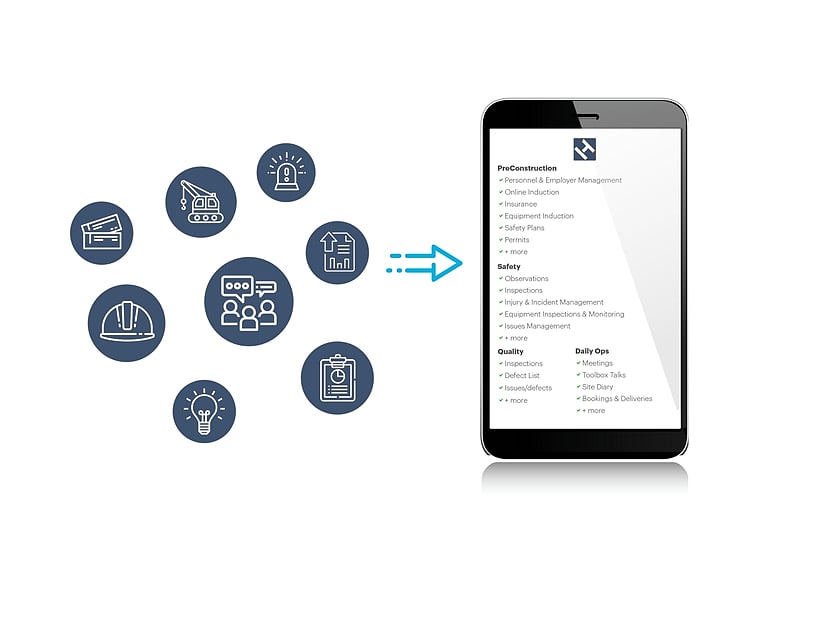 See inside the platform
Schedule a demo today and learn how HammerTech can help with your onsite safety requirements.
You're in good company
Join leading contractors who put safety at the heart of their operations