Construction Jobsite Safety Made Easy
Everything safety in one place. Replace paper, Excel and individual apps.
HammerTech works with
leading contractors

to solve field safety challenges

Consolidate your field safety applications into our all-in-one field safety software. Manage enrollments, orientations, JHAs, permits, pre-start checklists and more from one central location. From pre-construction to close-out, we put safety operations into the palm of your hand.
Go paperless for more time in the field
Get all your safety data in one platform with our cloud-based construction safety software.
Access everything safety all from your smartphone
All your need-to-know information is integrated across customizable modules with HammerTech.
Better reporting, Better safety, Better profit
Harness hundreds of data points that center on the worker, giving you a 360-degree view of your field operations.
Comprehensive and configurable
With 16 configurable modules, HammerTech offers the most comprehensive construction safety software on the market.
One Platform for All Your Safety Needs
HammerTech's easy to use platform streamlines every step of your safety operations, from online orientations to time tracking and daily reports. It's the tool you need to keep your workers, projects and profits in sync.
Why
leading contractors

choose HammerTech
Enroll. Orient. Track. Report.
Safety begins and ends with the worker. That's why HammerTech follows your people and processes in real time, from online enrollment and digital orientations to job site operations. Our platform lets you know who is on site, whether they are certified and licensed, if key safety actions have been completed, and if there are any safety concerns that need your attention.
We make safety simple
HammerTech moves with your workflow and configures around your key safety processes. From the office to the trailer, and onto the job site, you can:
Orientate teams
Enroll workers
Manage JHAs
Manage personnel
Perform inspections
Manage permits
Easily sort and report on hundreds of data points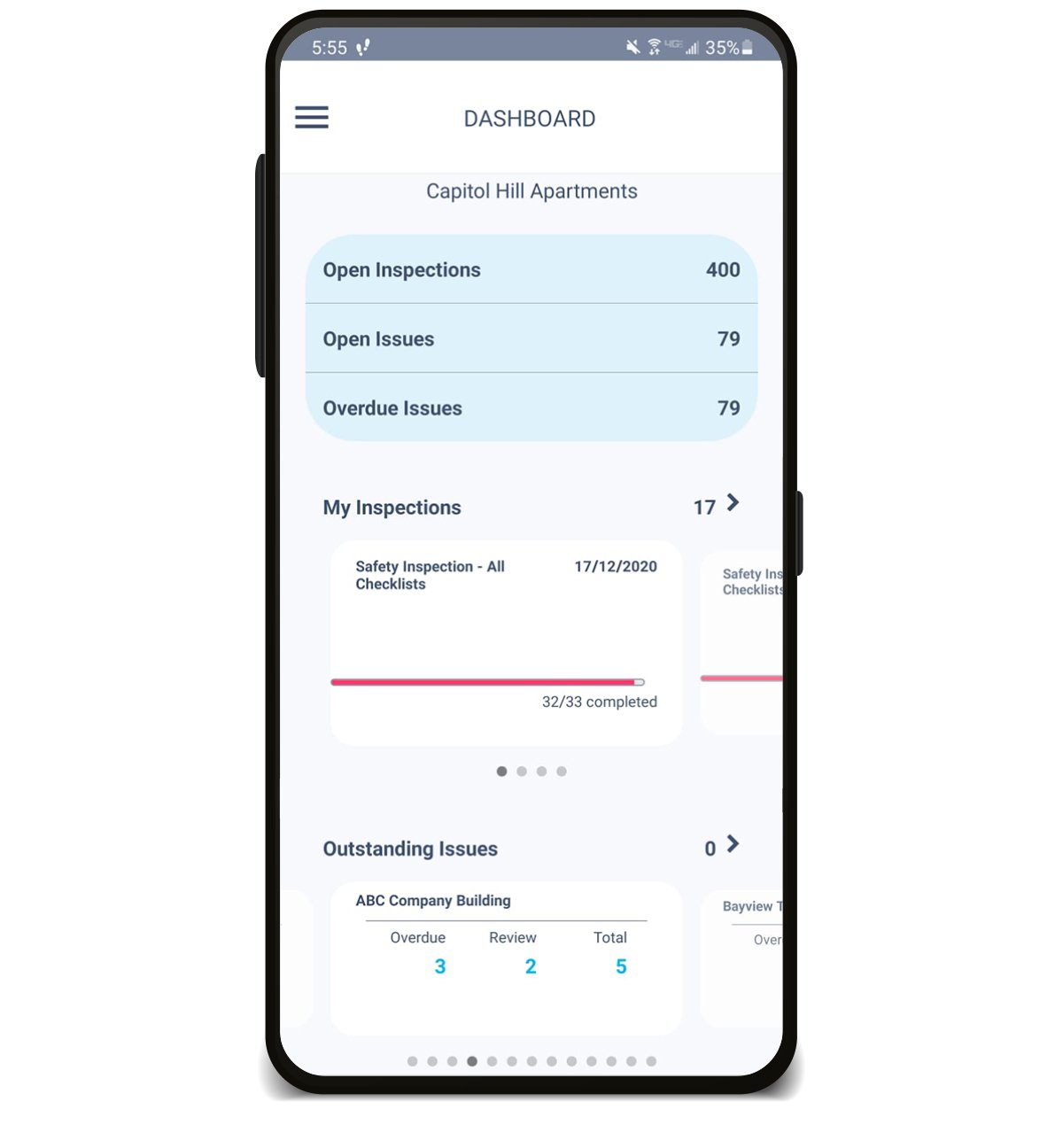 Say goodbye to paper and easily digitize your processes
No more printing, scanning, photocopying or uploading documentation. With HammerTech you have key operational info around all your safety processes and jobsites, all in your hands with one login.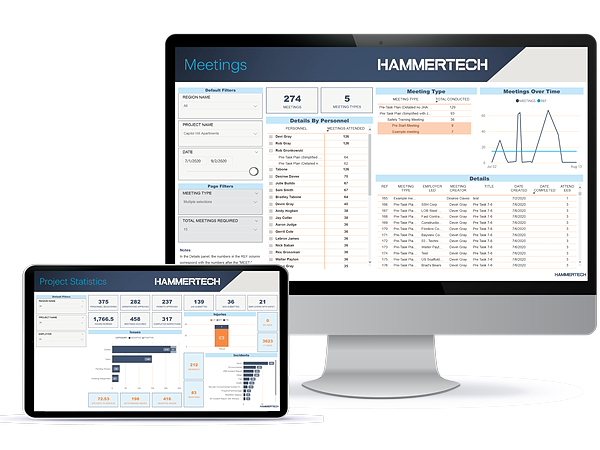 Real time information you can act on
HammerTech gives you unrivaled visibility on key compliance and safety statistics across your business. Capture crucial field data like LTIs and MTIs with one automated process, giving you real time oversight about what goes on onsite.
A safety platform that grows with you
HammerTech is configurable to match your unique needs, with the flexibility to start simple and expand along with your company's growth. Our software converts your forms, templates and processes from paper to digital, with modules designed to streamline your field operations and increase collaboration every step of the way.
Business Intelligence Reporting
We were excited to find HammerTech because it was an opportunity to consolidate multiple work processes, improve productivity and to spot gaps in our ops and safety. With HT we can gain improvement through measurement, the results are replicable, and we're keeping our teams safe. Jobs not on HT are at a disadvantage.
Safety Manager
DPR Construction
There's confidence in numbers
Around the globe, over a million workers are trusting HammerTech to safely connect and collaborate wherever they are, on projects of all shapes and sizes.
1.5 million+
Workers Enrolled
150K+
Subcontractor Users
2 million+
Orientations Completed