Case Study
ADCO: Part 1
Integration of the HammerTech platform in ADCO's operations has driven positive outcomes in daily reporting. And that, in turn, can have safety benefits.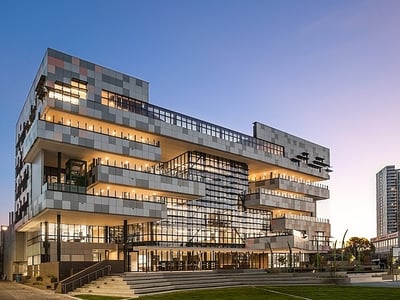 ADCO is one of Australia's oldest and most established construction companies. Since its beginnings nearly 50 years ago the company has delivered 3,500 projects valued in excess of $14 billion, and its workforce has grown to more than 500 people.
With a client list including well-recognised brands such as Coles, Bond University and AMP Capital, this top-100 private company is well placed to give a view – from both the office and the site – on how HammerTech's platform can transform operations,

DIGITAL TRANSFORMATION IS AT THE HEART OF ADCO'S BUSINESS IMPROVEMENT STRATEGY
ADCO Constructions is undergoing a business improvement programme across its activities. This includes identifying areas where a digital-based solution can better enable its teams to work more effectively, without being caught up in inefficient processes or being affected by double-handling.
"It's important that any change is driven by business requirements, not just for the sake of it," says ADCO's Chief Information Officer Doug Zuzic. "EHSQ (Environmental, Health, Safety and Quality) was an area we believed had value."
Doug says there were a number of ways the HammerTech application aligned with ADCO's broader technology strategy, including:
An open reporting API (Application Programming Interface) that allows consolidation of data

Mobile focus and enabling employees and contractors to access the information they require quickly and easily.

Best of Breed — a cloud-based application that allowed ADCO Constructions easy access to its data

A security focus with alignment to ISO-27001

OUTSOURCING MAKES SENSE WHEN THE PROVIDER HAS A GOOD UNDERSTANDING OF THE INDUSTRY
ADCO Constructions had previously used software applications, but these had been developed in-house, which carried an ongoing burden in keeping them up to date.
"Our preference was to use a commercial product that we didn't need to continually develop"
Doug explains. The company was seeking a partnership with a vendor that had a good understanding of the construction process. They wanted a vendor "who would listen and was flexible to change, had traction in the industry and could provide a proven solution."
AN INTUITIVE PRODUCT THAT COULD IMPROVE EFFICIENCY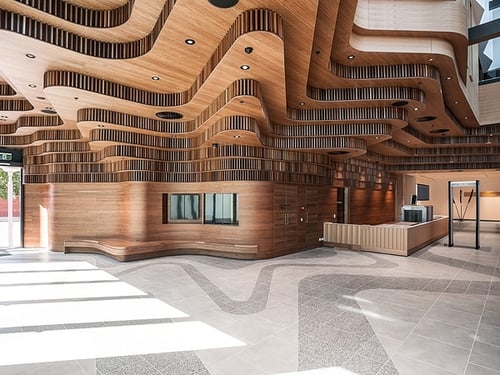 In choosing a product, ADCO was looking for a number of key benefits. "We wanted to make it easier for our project teams on site, reducing the amount of paperwork from a contractor induction and administrative perspective," says Doug.
"[We also wanted] data to assist with decision making and provide increased transparency into any potential risk. Our motivation was simple… an intuitive product that could improve the efficiency on a jobsite."
The HammerTech application was trialled on two projects in Victoria, receiving positive feedback and encouraging ADCO to commit to the platform.
SAVING TIME AND IMPROVING SAFETY
Integration of the HammerTech platform in ADCO's operations has driven positive outcomes in daily reporting. And that, in turn, can have safety benefits.
Doug explains:
"Our daily site diaries and safety walks can now be completed online through a mobile application, or onsite, the data is being used and analysed in multiple ways to identify trends ([including] man hours or injuries)."
The business efficiencies are also clear. "There are various smarts built into the site diaries that improve operational efficiency, such as pre-populating templates with weather information," says Doug. "The induction feature allows our contractors the ability to maintain their own onsite registrations which improves the time it takes to complete paperwork onsite."
Another benefit of reduced paperwork is the corresponding reduction in required archiving, and overall time taken to retrieve documentation. The notification alerts provide ADCO with better control regarding when document templates, such as SWMS, are updated.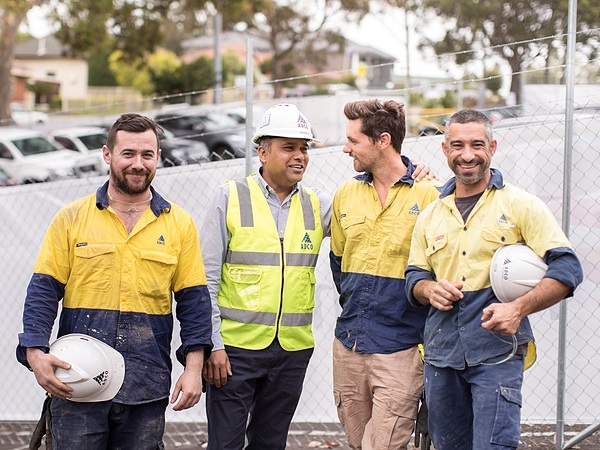 STAGED IMPLEMENTATION TO MINIMISE DISRUPTION
ADCO took a progressive approach to transitioning to the HammerTech platform. Initially, the HammerTech system was set up on all newly awarded projects, as well as projects that had a significant duration.
"This implementation model meant we had a period of 12 months where we supported two applications," acknowledges Doug. "However, it mitigated disruption or issues with data migration."
"The HammerTech team worked cohesively with ADCO Constructions during the transition and training. The key was to ensure our Senior Safety Advisors were onboard and had a good understanding of the HammerTech application."
ADCO Construction will now move to implementing the system across all projects nationally. "This approach will establish standards and consistency across our jobsites and will allow for real-time reporting from each site," Doug explains. "It will allow our employees to easily transition from one project to another with minimal training."
Click here to read Part 2 with ADCO

Want to Preview our Software?
No pressure, but if you want to catch up, talk about your needs, or take a look into our all-in-one field safety operations platform, send us how to get in contact and we'll set up a call.